Gateway Limousine & Black Car Service
St. Louis Best Airport Limousine Service At The Lowest Prices.
How it started !
Our Vision
Gateway Limousine & Black Car Service is a Saint Louis, MO based company specializing in St. Louis airport  transportation and corporate chauffeured car service as well as individuals and personalized transportation services.
We are a premier "St. Louis limo service near me" serving The Saint Louis Metropolitan Area, and the entire bi-state area, and surrounding counties.
Our outstanding fleet of pristine vehicles and our reasonable prices for the services provided, make Gateway Limousine & Black Car Service the first-choice airport limousine service in Saint Louis, MO. Our friendly, and professional staff is available at all times.
What Black Car Service Nearby Options does Gateway Limousine & Black Car Service offer?
We offer plenty, and then some! You can count on us to deliver a perfect ride for you critical business events or airport transfers.
We are now available in the entire Bi-State Region thanks to our network of professional chauffeurs.
We began with a couple of cars as a limousine and premium black car service in 2002. Within months, we were able to expand those services to private chauffeur services and airport transportation in St. Louis metropolitan area with a lot of hard work and dedication.
From the very first day it was established, we had a clear vision: to continuously develop our company into a premier limousine service with high standards.
Thanks to our commitment, the company is now able to offer the best chauffeur service in the Greater Metro Area.
With our St. Louis Airport Limousine And Black Car Service, you can book a transfer service to St. Louis Lambert International (STL), Chesterfield Spirit of St. Louis(SUS), Signature Flights(KSTL) or Cahokia Airport(KCPS).
Whether you book an airport limo service near St. Louis or a chauffeur service in St. Louis, or an SUV, Gateway Limousine Service will make sure your schedule is honored.
Our private airport transfers service is affordable, reliable and has plenty of room for all your luggage.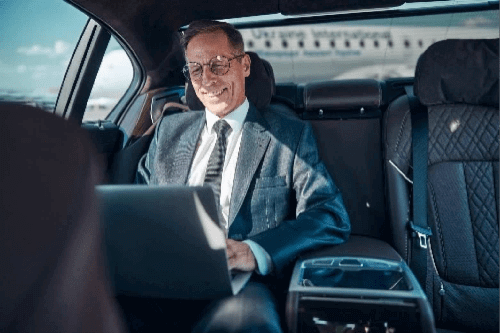 24 Hour Saint Louis Airport Transfers
Gateway Limousine Service provides outstanding airport transportation to and from your home, hotel, or office.
We serve Lambert International, Chesterfield & Downtown St. Louis Airports with daily shuttle services at the lowest prices.
St. Louis Best Chauffeured Car Service
St. Louis' Gateway Limousine Service offers the most competitive rates in St. Louis for black car services, city-to- city rides, door-to-door, private & hourly chauffeured car service.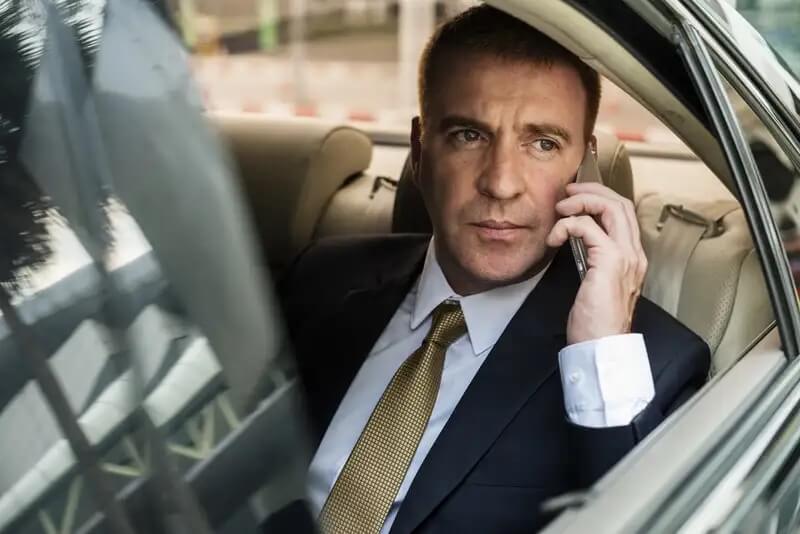 Why You Should Choose Gateway Limousine Service.
Outstanding Door-to-Door Black car
Thanks to our expertise over the years, we will meet all your transportation needs and go beyond your expectations.St. Louis Gateway Limousine Service is committed to delivering exceptional private car service at prices significantly below our competition.
Dependable Executive Car Service
We stand behind our commitment as St. Louis' finest airport limousine service by providing top-quality chauffeur services in The Greater Metro Saint Louis Area.Gateway Limousine Service's goal is to offer the most competitive prices for chauffeur services for all types of occasions.
Reliable Events Transportation
Whether it is Baseball game, a Hockey game, or a concert, our mission is to ensure your comfort and safety.
Our simple booking process can easily be managed at your fingertips using a smartphone or a tablet.
High End Corporate Car Service
We offer corporate transportation services around the Greater St. Louis Metro Area.
We stand apart from all the other limousine service companies in St. Louis by ensuring reliable and cost-effective services.
24 Hour St. Louis Airport Transportation Service.
Our mission is to exceed our customers' expectations by providing a safe, high-quality, and reliable transportation for business and leisure travelers in St. Louis.
Our company has a proven track record with existing clients – and indeed we strive to exceed all expectations at all times.
Whether you are traveling for business or pleasure, we are here to provide courteous and reliable chauffeur service for all occasions.
We strive to provide outstanding customer service and the best chauffeur experience to the most discerning leisure and business travelers.
Our objective is to keep the image of the word "Executive Chauffeur" where it should be and set the standards as St. Louis' finest chauffeur service to all our clients.
Professionalism is at the core of our business. At Gateway Limousine & Car Service, we have built our reputation on the basis of our performance alone, and we take this very seriously at all times.
A Seamless Travel Experience At AN Affordable Price!
Gateway Limo & Car Service offers a rich assortment of tailor-made services, including airport rides, corporate travel, event transportation service and chauffeured services for various special occasions.
We can take care of both your personal and corporate ground transportation service needs.
Our top-of-the-line vehicles, available in different capacities and brands, are detailed regularly and kept immaculately clean to ensure the highest levels of safety and comfort.
Book in advance for a seamless and stress free airport transportation service from downtown St. Louis to Lambert International Airport(STL), Chesterfield Spirit of St. Louis(SUS) and Cahokia Downtown St. Louis Airports(KCPS).
1.Real time flight tracking.
2.Meet & Greet at Bag Claim by uniformed chauffeurs.
3.Complimentary 1 hour wait time and flexible change or cancellation up to 2 hours before airport pickup time.
Book an hourly black car services that work better for business meetings, corporate and sporting events. This chauffeur service allows you have a professional chauffeur for as long as you need them at your disposal and drive you as directed .
Whether you are going on a shopping trip to the Mall or out for a night on the town, to dinner,or a concert Gateway Limousine & Car Service is always available whenever and wherever you need us.
Outstanding customer service. Always on time. Very reliable. This trip my wife left her phone in the car and they returned it to the hotel that night! Thank you!
Such an easy and hassle free experience. Highly recommend their services. We will definitely book with them next time we are in St. Louis. Thank you
Excellent service and great price! Lovely clean vehicles and smooth ride. Very polite driver. Thank you again! I will absolutely use this service again.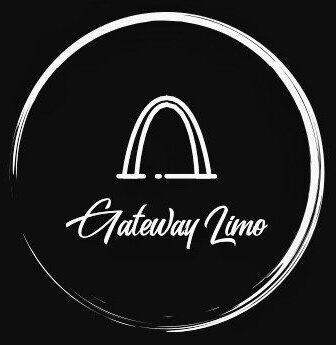 Contact Us at:
2314 Union Blvd.,
St. Louis, MO 63112
Ph#:(314) 530-6053
Fax#:(314)887-7907
Email Us:
Our Service Area
St. Louis
Clayton
St. Charles
St. Peters
Chesterfield, MO
Columbia, MO
Lake of St. Louis
Illinois Service Area.
Alton, IL
O'Fallon, IL
Edwardsville, IL
Belleville, IL
Collinsville, IL
Scott AFB, IL
Springfield, IL
Airports We Serve:
St. Louis Lambert Airport(STL)
Spirit Of St. Louis Airport(SUS)
Downton St. Louis Airport(KCPS)
Mid-America Airport Airport(BLV)
STL Singature Flight Support(FBO)