Reliable St. Louis Airport Transfer Service
Choose Gateway Limousine For Affordable Quality.
We Strive To Provide You With Unparalleled Chauffeur Services At The Lowest Prices.
Daily Transfers To And From St. Louis International Airport
Flying can be pretty stressful sometimes, and getting to the airport on time is often a big worry.
At Gateway Limousine And Black Car Service we strive to make your travel experience as affordable and seamless as possible.
Where to Find Your Driver at Lambert International Airport ?
At terminal 1 meet Chauffeur at the Ground Transportation Passenger Pickup Area located at exit 17.
At Southwest Terminal curbside passenger pickup at exit 14.
If you cannot locate your Chauffeur, please call (314) 530-6053 or Toll free # (833) 304-2373
Quality St. Louis Airport Car Service At The Lowest Prices
Getting from Lambert-St. Louis International to one of Downtown's many hotels, your office or your home can be time consuming and expensive.
Our prices are the lowest in the market. We ensure that they suit every budget size
We offer customized packages that meet everyone's travel needs.
Book in advance for a stress free trip to and from all St. Louis area airports.
Our Executive Car Services are top quality, and reliable. An unsurpassed travel experience, with the unique reach and scale to deliver world-class black car service, capable of meeting the most demanding corporate requirements.
Safe & Reliable St. Louis Airport Limousine
Gateway Limo Service strives to provide our customers with quality, efficiency and the best possible service.
We put safety and reliability at the the top of our priorities.
Please notify us of any special requests, or suggestions that you feel may enhance our services.
St. Louis' Best Limo Service
Whether your are travelling to or from the airport, we are on hand to help you get there in time and safely.
Gateway Limousine Service is always ready to make your travel easy!
We monitor your flights, and we will know when you are delayed, on time or if you are early!
Your chauffeur will meet you at arrivals and assist you every step of the way to your destination.
Outstanding Corporate Car Service
Our company has been offering elite class transportation services in St. Louis, MO and the surrounding areas for about two decades.
Whether it is for a business trip or for pleasure, we will make sure that your transfer starts smoothly once you step out the front door.
How to Book A Transfer Online?
To book online, simply click on the "Book A Ride" button and fill out the form with your trip date, time and address.
Choose from a selection of private car service options available including town cars, sedans and SUVs.
Confirm your reservation and leave the rest to our professionals. They will guarantee you have a hassle-free transfer.
St. Louis #1 Airport Limousine Service.
As St. Louis Top Rated Limousine & Black Car Service provider offering transportation to and from the Airport, we are dedicated to making your travel experience as smooth and stress-free as possible. We offer:
1. Professional, Courteous Drivers
2. All New, Comfortable, and Meticulously Maintained Vehicles
3. A Commitment to Reliable, On-Time Service
4. Our Quality Assurance Guarantee.
All inclusive pricing! Starting as low as $65.00.
As a St. Louis Premium Black Car Service offering transportation to St. Louis Lambert International, Chesterfield and Cahokia Airports, we are dedicated to making your trip as smooth as possible.
Our fleet includes new, and meticulously maintained vehicles. We are committed to ensuring reliable executive black car service for our customers.
Gateway Limousine & Chauffeur Services offers Corporate and Sporting transportations to all business, and social events in St. Louis and Surroundings.
Whether it is conference, a business meeting, a fundraiser, Baseball Games, Hockey Games, or concerts we are always available to provide you with an excellent car service at the lowest prices. Book online today and save big .
Gateway Limousine Chauffeur Services provides hourly private car services that works better for business meetings, corporate and sporting events.
Our objective is to keep the image of the word "Executive Chauffeur Service" where it should be. We're here for you, where you want us, whenever you want us.
Our great expertise in arranging customized ground travel packages, allows us to cater to all your individual and group transfers and hourly service needs and go beyond your expectations.
We strive to deliver outstanding transportation services at surprisingly competitively low prices, without compromising our professionalism, ethics and integrity.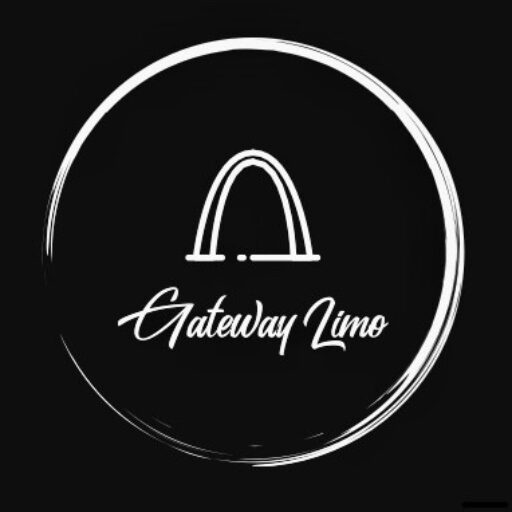 Join our team today
Apply online.
Submit your documents
Once approved, complete the training sessions and a short interview
Start getting paid.
St. Louis Service Area
St. Louis, MO
Clayton, MO
St. Charles, MO
St. Peters, MO
Chesterfield, MO
O'Fallon, MO
Lake St. Louis, MO
Fenton, MO
Columbia, MO
Illinois Service Area
Troy, IL 
Alton, IL 
Fairview Heights, IL 
Edwardsville, IL 
Belleville, IL 
Collinsville, IL 
Scott AFB, IL 
Glen Carbon, IL 
Springfield, , IL 
Airports We Serve:
Lambert International Airport(STL)
STL Signature Flight Support
Chesterfield Airport(SUS)
Downtown St. Louis Airport(KCPS)
Mascoutah Mid-America Airport(BLV)