St. Louis' Best Airport Limousine Service
Reliable And Low Cost Airport Transfers.
Easy Online Booking. Free Instant Quote!
Make A Reservation Online, Or Over The Phone Today.
Affordable Lambert-St. Louis Airport Transfer Service
One way transfer
Select your pickup date, time, and location. Choose the vehicle class that meets your transportation needs and leave the rest to us. Our well trained chauffeurs will drive you safely to your destination.
LIMOUSINE SERVICE
Gateway Limousine is a leading provider of hourly chauffeur service for everything from limousine tours to sightseeing adventures. Enjoy a day off or a night out in style in one of our luxury vehicles.
Step 1 - Book
Select one way airport transfer or any black car service. Enter your pickup date and time, your address and drop off locations. Select the vehicle class that meets your transportation needs.
Step 2 - Ride
On the day of your ride, we will send an email or a text message to inform you of the driver's details, and you will know as soon as your driver has arrived at your pick up location. 
Step 3 - Rate
Your opinion matters to us. At the end of your trip, please rate your driver's professionalism, and the vehicle cleanliness, to help us to keep improving our service for our customers. 
Get A Free Quote Today.
Gateway Limousine's outstanding fleet includes best in class, late model, and fully insured, pristine Lincoln Town Cars, Cadillac sedans, and SUVs.
To book a transfer online go to gatewaylimostlouis.com. To speak to a booking assistant call us at (314) 530-6053
CADILLAC XTS
This sleek Cadillac XTS offers a high style with an outstanding luxurious comfort for the most discerning travelers.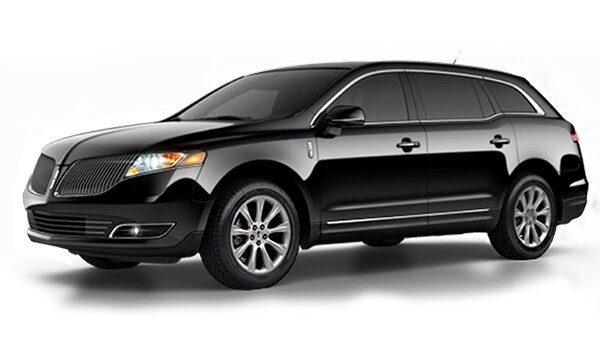 LINCOLN MKT
The standard for frequent business, and corporate travelers, the Lincoln MKT offers a comfortable and spacious option.
CHEVY SUBURBAN
An exceptional value for up to 6 passengers with 5 bags, the Suburban has a spacious interior with a lot of headroom and a large trunk.
CADILLAC Escalade
The Cadillac Escalade ESV is a clear choice for style and luxury. This High-End vehicle can accommodate up to 6 passengers with 5 bags.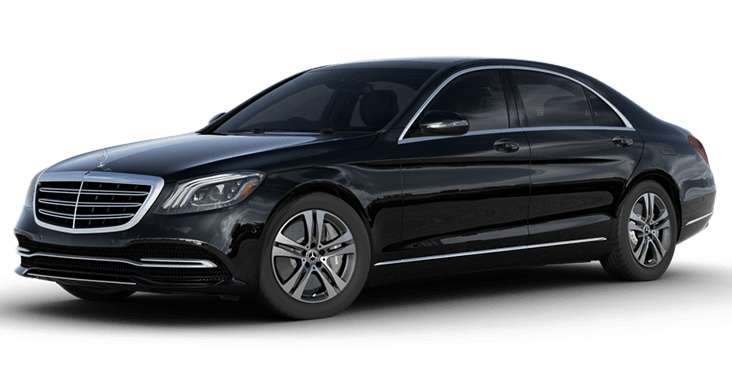 Benz S Class
Combining elegance with all the comfort expected from a chauffeur driven car, the S-class is the perfect way to leave and arrive in style. To reserve this vehicle call (314)530-6053
Mercedes GLS 450
The extra space offered by this Classy Mercedes GLS allows you to comfortably travel in group and in style. To reserve this vehicle call (314)530-6053
Sprinter Van
The Mercedes Sprinter Passenger Van is the ultimate go to carrier for concerts, sports events, and group travels. To book this vehicle call (314)530-6053
Exceptional STL Airport Car Service At Affordable Prices!
Gateway Limousine's Black Car Service is the perfect choice for business travelers, executives or anyone who is looking for an affordable and convenient luxury transportation service.
When traveling to a busy airport, you need your airport transfer service provider to value punctuality as much as you do.
When you ride with Gateway Limousine Service, we will ensure that you safely reach the airport terminal on time, and in style.
 Whether it is an airport shuttle, a limousine service or a unique tour of the City we stand behind our commitment as St. Louis' best and most reliable Limousine Service company.
With a wide choice of luxury black cars, sedans and SUVs, our mission is to exceed our customers' expectations by providing high-quality transportation for business and leisure travelers in St. Louis.
Why Choose Gateway Limo & Black Car Service.
Upfront Pricing & All Inclusive Rates.
Count on all inclusive prices before you confirm your reservations.
We also offer meet and greet by a uniformed professional chauffeur inside the terminal at customers request.
Free change or cancellation up to 2 hours for airport pickups. Twelve(12) hours for all other pickups.
Fee Wait Time For Airport Pickups
Relax with Gateway Limousine's 45 minutes free complimentary waiting time for airport pickups, and flight tracking so you will not have to worry when your plane is delayed, or arrives early.
We will send you chauffeur contact details, real-time driver ETA updates, via SMS on the day of your ride.
Seamless Travel Experience Guaranteed
Select your pickup date, time, pick up address, the type of vehicle that meets your need, and then leave the rest to us.
We will make sure to get you to your destination safely at the lowest price in the market.
All you need to do is to book online, and enjoy a 1st class black car service without breaking the bank.
Frequently Asked Questions
What Our Customers Need To Know.
1. Are you available 24/7?
Gateway Limousine & Car Service is available 24/7. If you have any questions we will be happy to assist you.
2. Do you do airport transfers in St. Louis ?
Yes. We provide airport transfers to all St. Louis airports.
​3. Do you provide airport car service?
Yes. Our airport car service is available 24 Hours.
​4. How do I book an airport transportation service near me ?
You can book a St. Louis airport transfer service online at https://gatewaylimostlouis.com.
5. How do you calculate the fare ?
Fares are based on distance and time ?
6. Can I change my reservations ?
Yes. You can change a reservation, by calling or by submitting a request to our customer service via email.
7. How to get from Downtown St. Louis to the Airport ?
The best way is to book an airport transfer online at https://gatewaylimostlouis.com
8. Is there a weight or size limit on bags?
Two bags for sedans and five bags for SUVs. Weight shall not not exceed 50 lbs.
9. How to contact you?
You can contact our customer support team by email at [email protected] or phone at 
314-530-6053.
Learn More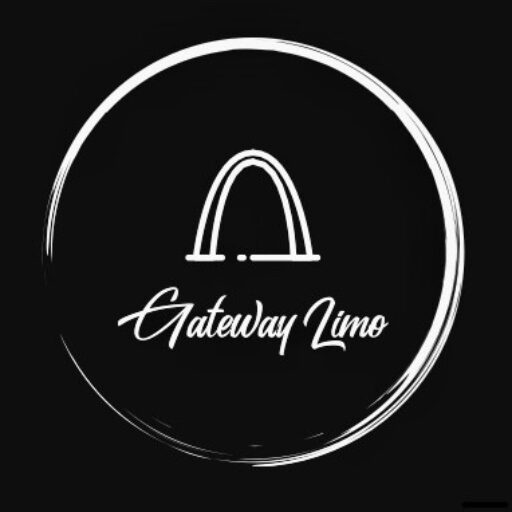 Join Our Team
Apply online.
Submit your documents
Get approved
Start earning money
Our Service Area
St. Louis, MO
Clayton, MO
St. Charles, MO
Chesterfield, MO
Lake St. Louis, MO
Columbia, MO
Troy, MO
Illinois Service Area
O'Fallon, IL
Alton, IL
Edwardsville, IL
Collinsville, IL
Scott AFB, IL
Belleville, IL
Alton, IL
Airports:
Lambert International Airport(STL)
STL Signature Flight Support
Chesterfield Airport(SUS)
Downtown St. Louis Airport(KCPS)
Mascoutah Mid-America Airport(BLV)